For a city transformed
A tram is not merely a mode of transportation: it is the project that will transform the city into an agglomeration that is more dynamic and alive, a veritable living environment. It is a key vector of land use and of economic, sustainable and social development.
A tram: a vector of territorial transformation
Integrating a tram into the urban fabric is also an opportunity to enhance access to services and businesses. By positioning its stations approximately 700 metres apart, a tram helps reduce the use of single-occupancy vehicles. Such land use, called Transit Oriented Development (TOD), refers to urban villages, where the goal is to maximize the use of of public transit and active modes (cycling, walking).
A tram will, among other things, helps revitalize several arteries, particularly through the addition of bike paths and the widening of sidewalks along the circuit. It will be accompanied by a complete redesign of intersections. In terms of integrating artworks and redesigning street furniture, these aspects will be developed in close collaboration with Ville de Gatineau during the upcoming pre-project phases.
These changes will ensures better alignment among the different modes (tram, cyclists, pedestrians and cars), and helps enhance the vitality of the neighbourhoods served by the tram. Because it runs so frequently, a tram can facilitate intermodal transfer and may encourage certain families to reconsider the need for more than one vehicle.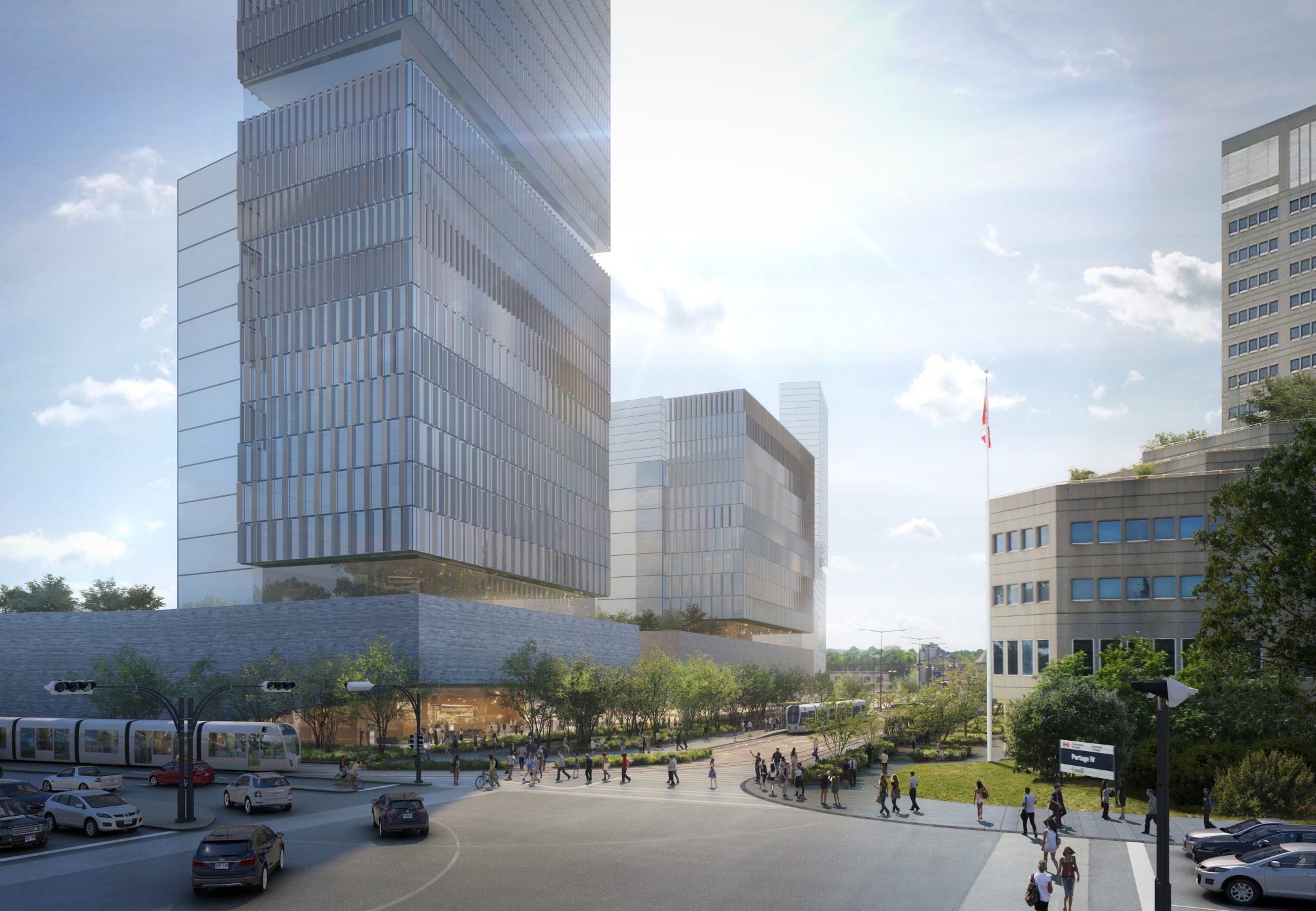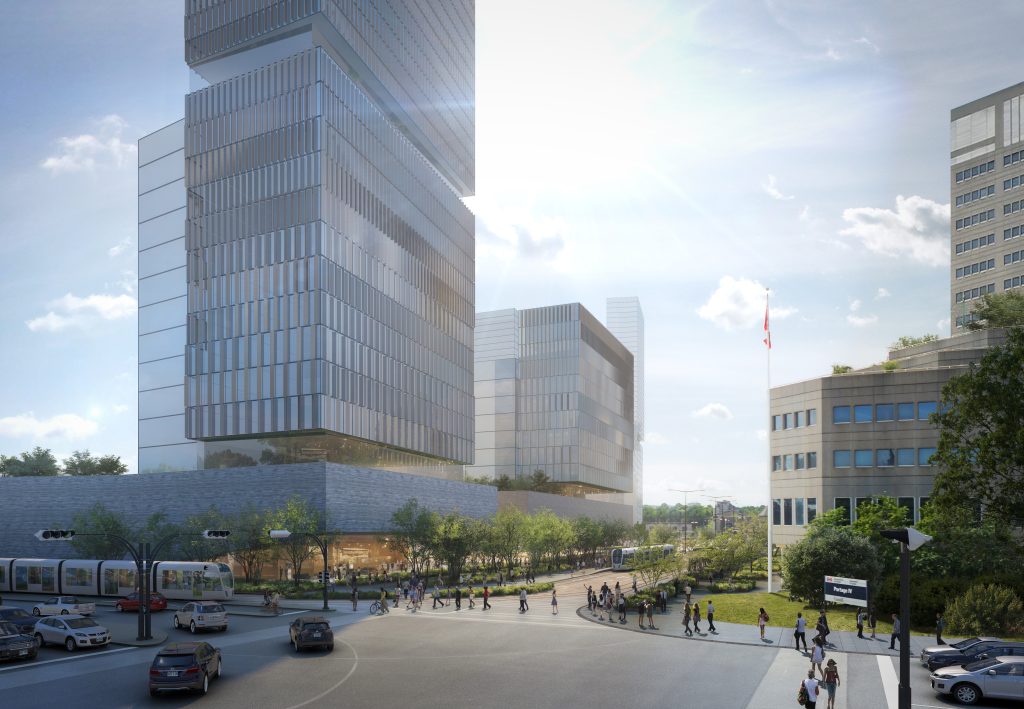 Integrating the tram into the existing road system
Trams, which can be found in several Canadian, North American and European cities, are a dedicated mode of transportation that promotes urban integration. Unlike underground metros and elevated trains (Sky Train), trams have stations at ground level, making them accessible. In addition, they can generally be integrated in the middle of the road with space reserved for other transportation modes on either side of the lane reserved for the dedicated public transit system.
Finally, given that the municipal public utilities will have been moved by the time construction begins, roadways and underground infrastructures are not very likely to affect the tram.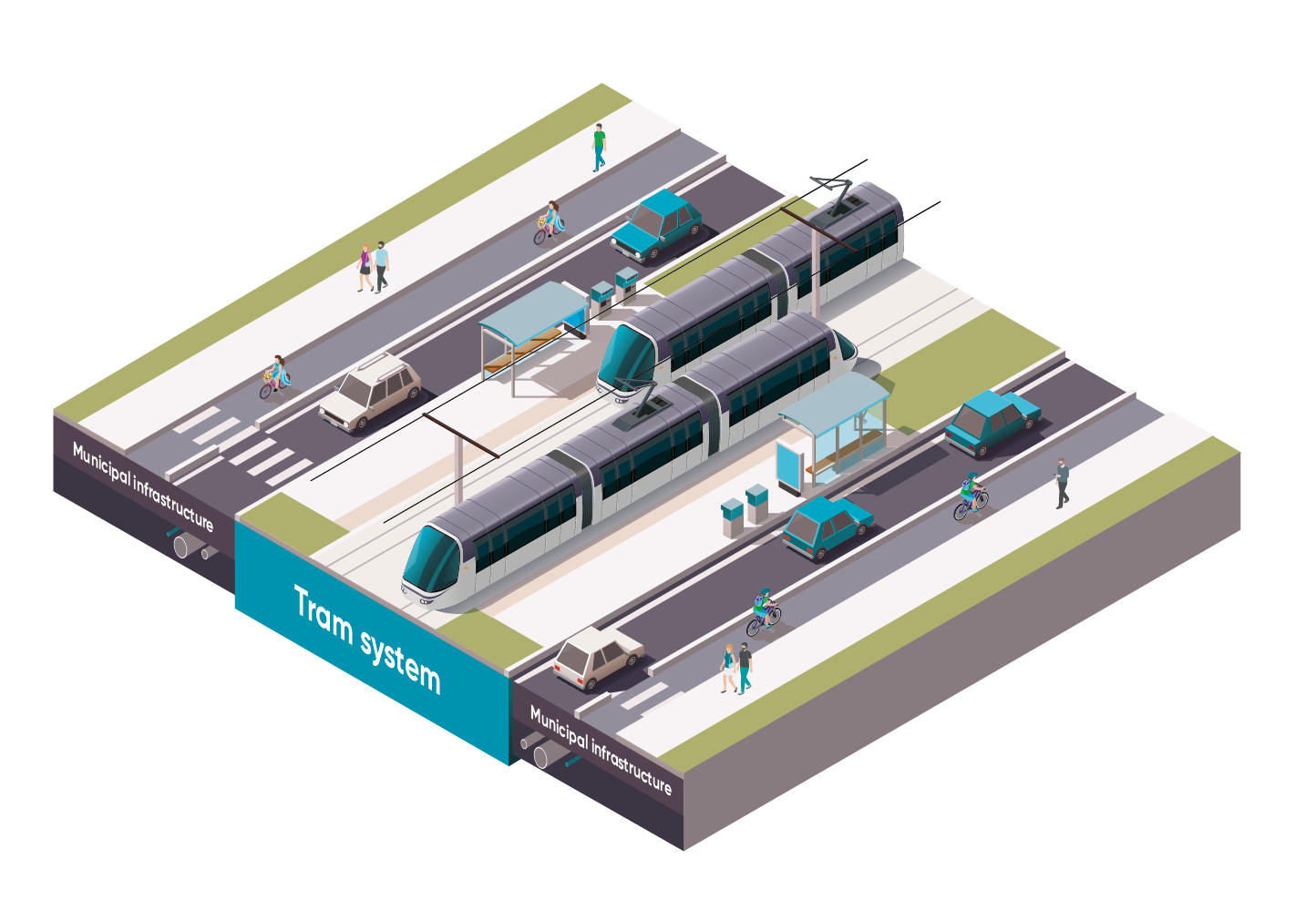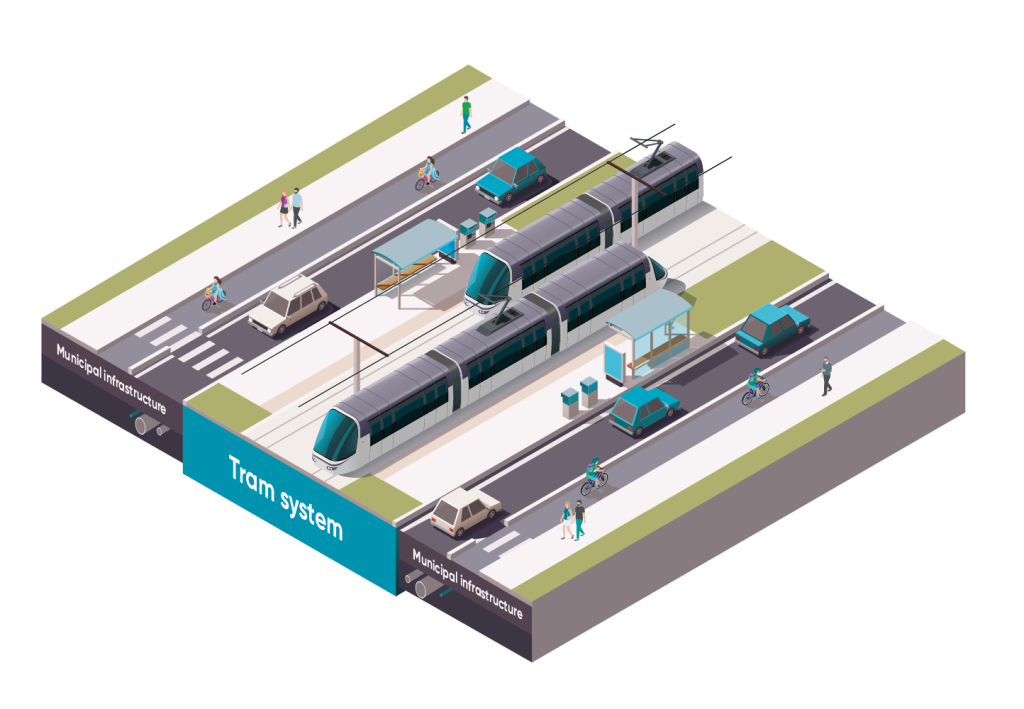 Who can view this page?
This content is intended for the public covered by the exceptions of the Charter of the French language and its regulations. If you read on, you confirm that you fall within one of these exceptions.